Kurstin Roe Photography offers a personalized client experience that starts with the initial consultation and often times continues long after the album has been delivered.  In essence we are looking to build long term relationships.  To us, wedding photography is much more than just your wedding day. It is about getting to know each of our clients so we can deliver a collection of images that reflects who they are, the bonds and laughter they share with one another, and the joy and happiness that has led them to marriage.
What makes us different from other photographers is that we focus on a higher level of personal interaction, custom-tailored products, expertly crafted prints and the knowledge that goes along with all that.  In essence, we will get to know you and guide you through this (often) new process. And we look forward to getting to know you!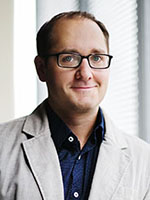 About Kurstin:
Kurstin's background is varied with a formal photographic education followed by several years of photographing the President, Vice President, world leaders and politicians.  He left the deadline-driven hustle of Washington D.C. to spend more time with his wife, family and friends.  Kurstin is based in Washington D.C. but has traveled extensively for his clients.  Over the years he has had the opportunity to photograph amazing people in over 25 states, Europe, the Carribbean and Latin America.  In his free time Kurstin enjoys cooking, racing triathlons, all things food and a good beverage.  He is passionate about gorgeous light and shoots for the moments that define people.
A Note from Kurstin:
"I'm not your typical wedding photographer.  I don't follow trends to try and fit in. Instead I make a statement shaped by my experiences and constant curiosity.  My inspiration comes from the people who invite me to document the most important times and people in their lives.  I wear my heart on my sleeve.  I get goosebumps during those emotional, heart touching moments at weddings.  I love to create and my work is constantly evolving. I photograph people who are so crazy in love they cannot put it into words. We create a collection of photos that tell a story they can relive. I shoot for the smiles and tears that tell you who people really are. I believe that a great story of images will stand the test of time."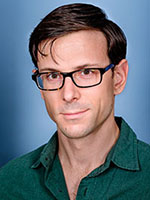 About TJ:
TJ is a professional photographer living in Washington, D.C. He received a degree in journalism from Boston University. His love of color and light stems from his northern California roots. He has developed an appetite for exploration and a lasting curiosity about other people and their experiences. When not on assignment, TJ splits his time between personal projects, experimenting in the kitchen and exploring mountain trails on foot or bike.
TJ currently holds credentials for the White House and U.S. Congress. He has been published in The New York Times, The Washington Post, and The Wall Street Journal. TJ strives to communicate the stories of the people he meets and the communities they create.  He has worked throughout the U.S., East Africa, and Southeast Asia.